Customer Care
How do I use CEIVA's iPhoto Plugin?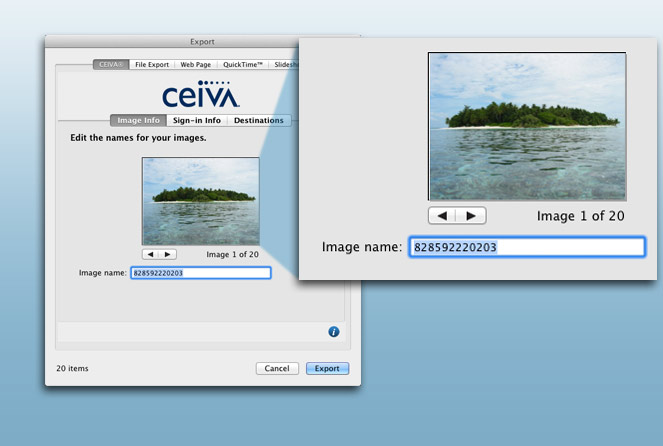 Naming your Images
Once you have selected the Export option, click the CEIVA tab at the top of the Export panel.
It will first show Image Info. Here, you can use the left and right arrow buttons to browse through the photos you've selected and rename them. If you do not wish to rename your photos, you can skip this step.
Once you are finished on the Image Info panel, click the Sign-In Info tab to enter your ceiva.com sign-in name and password.
< Previous
Next >
Contact Us
1-877-692-3482
CEIVA Logic Inc.
303 N Glenoaks Blvd STE 200
Burbank, CA 91502
Customer Care Hours
Monday-Friday
9:00 am - 4:00 pm PT