Customer Care
How do I use CEIVA Snap for Android?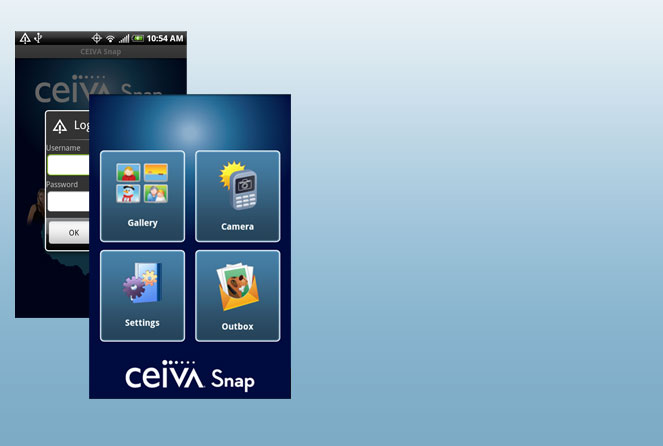 On the Home screen:
Browse your photos to send to a CEIVA frame.


Enter the Camera Mode to take a new photo and send it to a CEIVA frame.


Enter your Sign-In Name, Password, and Upload Settings such as Automatic Geotagging and your default destinations.
View all photos you've scheduled and send or delete them.



CEIVA Snap Overview
To install the CEIVA Snap Application for Android, follow our installation instructions.
When you start CEIVA Snap for the first time, you'll be prompted for your ceiva.com sign-in name and password. Alternately, you can use your Facebook information to log in and get started. Enter your information and you'll proceed to the Home screen.
Next >
Contact Us
1-877-692-3482
CEIVA Logic Inc.
303 N Glenoaks Blvd STE 200
Burbank, CA 91502
Customer Care Hours
Monday-Friday
9:00 am - 4:00 pm PT