Customer Care
How do I use CEIVA's iPhoto Plugin?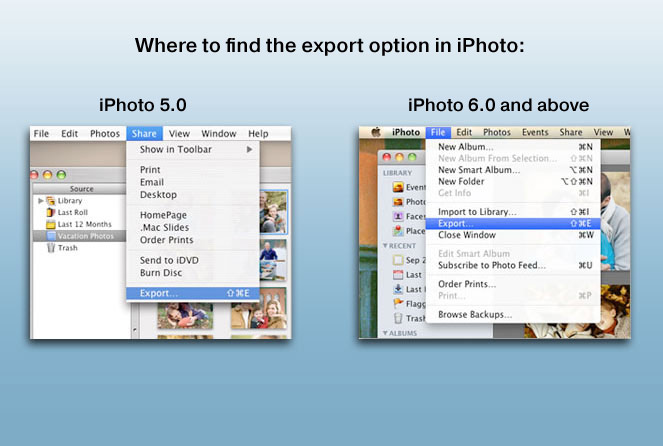 Sending your photos from an iPhoto album using CEIVA's iPhoto Plugin
Once you have installed the iPhoto plugin, select the photos that you wish to upload in iPhoto and select the Export option. (Export can be found under Share or File in your menu, depending on the version of iPhoto you are using.)
You will then proceed to the Image Info screen
< Previous
Next >
Contact Us
1-877-692-3482
CEIVA Logic Inc.
303 N Glenoaks Blvd STE 200
Burbank, CA 91502
Customer Care Hours
Monday-Friday
9:00 am - 4:00 pm PT