Customer Care
How do I install a CEIVA app on my Android phone or device?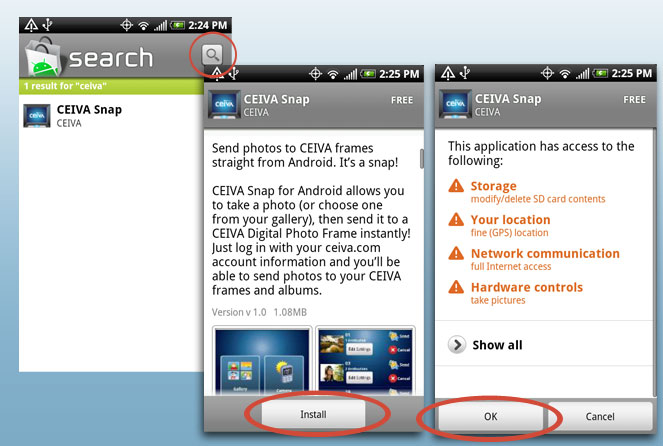 Using Android Market to find and download CEIVA applications
Go to the Android Market and use the search feature to find "CEIVA". Select the application you want and and choose Install, then select OK to confirm the access settings and start the download. It will be available in your applications within the next few minutes, depending on your connection.
Contact Us
1-877-692-3482
CEIVA Logic Inc.
303 N Glenoaks Blvd STE 200
Burbank, CA 91502
Customer Care Hours
Monday-Friday
9:00 am - 4:00 pm PT