CEIVA Snap™ iPhone Application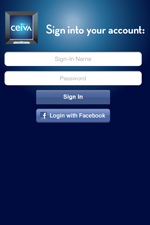 Sending Photos from Your iPhone is a Snap!
Now it's easier than ever to share photos and stay connected with CEIVA Snap™, exclusively from the inventors of the digital photo frame. The CEIVA Snap iPhone application lets you send photos DIRECTLY to your CEIVA® frame from anywhere in the world—all with just the touch of your finger. It's a Snap!
The perfect gift for parents, grandparents and everyone else, CEIVA Digital Photo Frames™ keep you connected to loved ones through the joy of photo sharing. CEIVA's iPhoto plug-in lets you effortlessly export your photos from iPhoto directly to your frame and online albums. All made possible by CEIVA's patented PicturePlan® technology.
Don't miss a moment—trust the industry's leader in digital photo frames with your priceless photos and most treasured memories.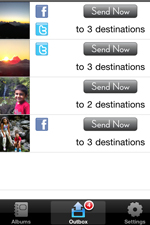 Exclusive CEIVA Snap features:
View, save, share and store your photos
Instantly send photos to CEIVA frames, email addresses and customized destinations
Upload photos directly from your iPhone to your CEIVA online album
Automatically geotag your photos
Organize photo albums
Easily navigate with intuitive touch design
Receive free updates
Visit the iTunes App store to download CEIVAsnap to your iPhone or iPod Touch