Customer Care
How do I use CEIVA Snap for Android?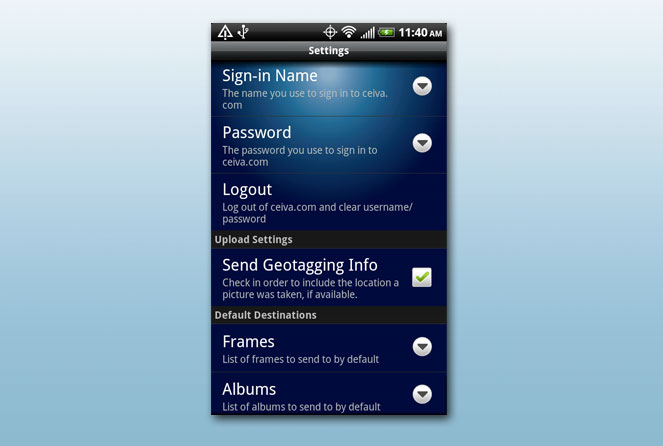 Settings Screen
Visit the Settings screen if you ever need to change your ceiva.com sign-in name or password, upload settings like Geotagging, or to set default destinations. You can also logout of your CEIVA account here.
Once your settings are confirmed, press the Menu button on your device to start sending photos.
< Previous
Contact Us
1-877-692-3482
CEIVA Logic Inc.
303 N Glenoaks Blvd STE 200
Burbank, CA 91502
Customer Care Hours
Monday-Friday
9:00 am - 4:00 pm PT