Customer Care
How do I install new software updates on my CEIVA frame?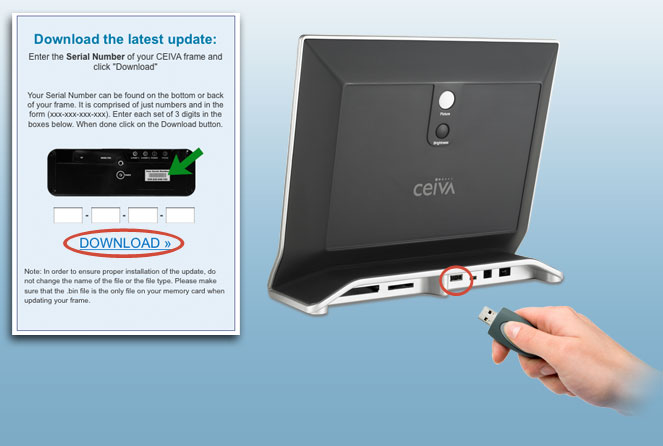 How to manually update your CEIVA frame's software version
If your CEIVA frame is unable to connect to update itself, you can enter your 12-digit Serial Number on our Software Updates page to generate an update file for your model of CEIVA frame.
Save this file on an empty USB flash drive or memory card, being careful not to change the file name or extension. Then, insert it into your CEIVA frame to start the update automatically. Once your CEIVA frame is finished, simply remove the flash drive or memory card and delete the file.
< Previous
Contact Us
1-877-692-3482
CEIVA Logic Inc.
303 N Glenoaks Blvd STE 200
Burbank, CA 91502
Customer Care Hours
Monday-Friday
9:00 am - 4:00 pm PT